These pictures may take awhile to load, but are worth it to see the process the kids go through to be radiated. Chris had full-body radiation to kill all the cells in his body. He had already had chemo for 2 months before to get a remission, hence the bald head.
These are taken in November of 1995 as Christian went for Radiation treatment before his bone marrow transplant. This is his first transplant. Chris made the notes into a book that the Child Life Services girls made him especially for his bone marrow transplant.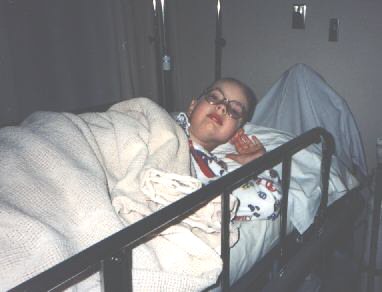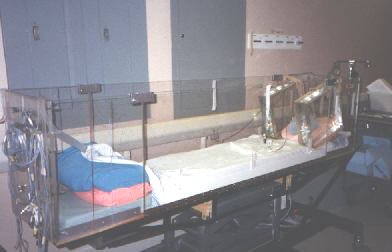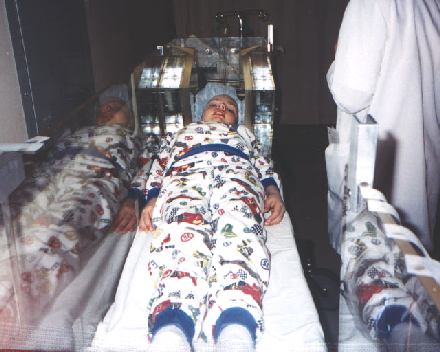 Even Brownie had to get into the action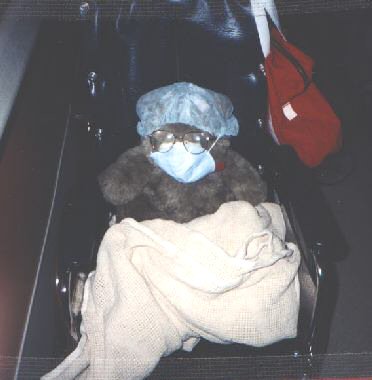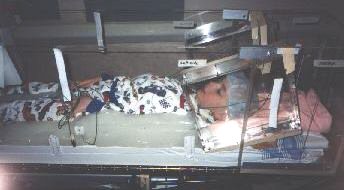 I gratefully acknowledge the Graphic Garden as the one who supplied
these wonderful graphics. Special blessings upon you!
Please visit her site by clicking on the graphic below.